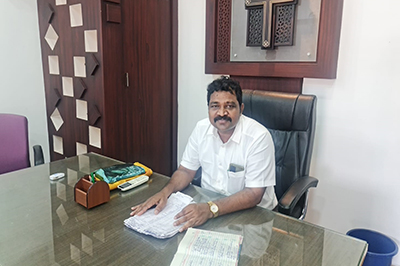 Adv.B.S. Ajai Anand M.A,LLB
Correspondent, Christian college of physiotherapy.
CORRESPONDENT MESSAGE
Our institution provides a rich and diversified culture to hone the young brains so as to get evolve, in to the challenging scenario with performance, competitiveness, value creation and other professional skills. Our institution believes in imparting quality education based on ethics. It is a place that reflex an aura of global learning. I am pleased that you have chosen to explore the opportunities that we offer here and I am also confident that you would find your graduation here to be challenging and a rewarding experience.

I look forward to welcoming you to join and contribute to our journey towards exploring new frontiers in the field of education with wisdom.